I have had 2 reactions to my Jeans Leg Scarf:
"Um, that's the leg from a pair of jeans." and "That is so cool!"
Now, I am paraphrasing, but both quotes sum it up.
When I saw my inspiration, which also used a jeans leg, I thought, "Cool idea!", which is why I made mine.
So here is hoping you like it just as much as I do.
Materials
A pair of old, thrifted or - hole in the crotch so they are ruined for just about anything but scrap jeans
Some cool coordinating fleece to line the scarf and keep it warm
Kamsnaps or other closure element
The jeans leg needs to be long enough to fit around your neck comfortably, so measure before you cut.
Since I had a nice pair of hole in the crotch jeans in my upcycle pile, I wrapped it around my neck, and determined that they were big enough.
Here is a measurement, if you are one for measurements - about 32 inches long.
I used my rotary cutter to cut off the leg.
If you are a returning reader, you might have noticed my tendency to fly by the seat of my pants a little when I am creating – use someone else's pattern, what?
So, my cut was not done at a perpendicular angle to the outside of the jeans leg.
I wanted to see how the different angle would allow me to drape the scarf.
Leaving the original hem in place, I laid the leg flat, turning and repositioning until I liked what I saw.
Then I evened up the cut at the top with my rotary cutter and straight edge.
Sewed the end shut.
I cut the corners back a bit to let them lie flatter when I turned it right-side-to.
Turned right-side-to, I ironed the jeans material flat.
The next step is a bit of a seat of your paints cut to line the scarf, if you want, with either a colorful fleece or flannel.
I laid the right side of my scarf on top of the wrong side of my fleece and cut by hand about a half inch seam allowance all the way around minus the area where I wanted to put my Kamsnaps, because the fleece at least would make it too thick to secure the Kamsnaps.
And naturally, I seemed to have not taken a picture of this step. Boo.
After the lining was cut, I folded it under and pinned it to the jeans. After which, I top stitched it down.
Pretty simple.
Lastly, I added my Kamsnaps.
I chose to add my Kamsnaps so that I could get 2 looks from one scarf.
I added a row of snaps at each end.
Then I added 2 more denim colored snaps up the length, to add multiple ways to wear the same scarf.
It is my warmest scarf and lots of fun.
Kelley
Linked up at the parties below: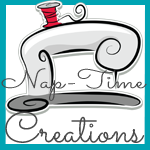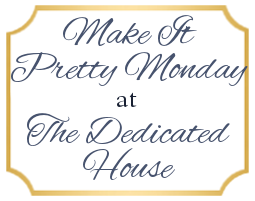 Featured here: