(Prayers and good vibes from any willing to give them, are greatly appreciated.)
My daughter's room is the smallest of our 3 bedrooms, and with a single bed, crib and dresser/change table, there just wasn't any space for a bookshelf. Well before my daughter joined our family, I had decided that I wanted to build a
flat bookshelf like the one I had already built for my boys' room
.
While similar in many ways, the space behind the door in my daughter's room was a bit larger, so I made the bookshelf deeper by using 1x4's by the side rails instead of 1x3's. I also changed up my materials list a bit to save a little cash, and I had learned a few things while building my first bookshelf that I put to good use on this project.
Let's start with my revised materials and cuts list.
Materials
3 1x4x8s poplar
5 1x2x8s poplar
1 1/4inch screws
1 5/8inch screws
Tape measure
Miter saw
Wood glue
Cuts
2 1x 4s at 6 feet
6 1x4s at 23 inches
3 1x2s at 23 inches
12 1x2s at 24.5 inches
Since I love the rustic look that I achieved in the first version, most of my screws are visible, however I added pocket holes to the bottom of each shelf to connect to the bottom bars.
Once everything was cut, sanded and pocket holes added to the bottom of the shelves, I started to put this sucker together. I started marking where I wanted my shelves to be placed and started gluing and clamping them to the side 1x4s. I used 1 5/8 inch screws to attach the shelves.
NOTE:
All non-pocket hole screw attachments were predrilled and counter.
Since I only have 2 of each size clamps, I started adding the front bars to the shelves that I had already attached, while attaching other shelves further towards the top. Each pocket hole required a 1 1/4 inch screw, while the visible, front screws were 1 5/8 inch.
With one of these guys already under my belt, one of the most important things that I had learned
(among others)
was that the top attachment bar that I had use in my first go forced the books forward and stole valuable space. As a result, I put the top attachment bar
under
the top most shelf. I added 3 attachment bars after the shelves where in place, making sure to leave enough space at the bottom shelf for the bottom most attachment bar. I placed one under the shelf that I considered the middle most shelf, and one under the top shelf.
More step by step pictures are available with my first
Flat Book Shelf post
.
I finished her off with 2 coats of Polycrylic clear coat, sanding between the coats. This beauty was installed (with Grandpa's help, again!) by using the attachment bars with a screw into the studs as I did before.
Uh oh! Where are the books?
Oh, there they are!
It sure looks good! And my big man did me a favor by making it look like he was interested in the books in his baby sister's room. :)
Let me know if you have any questions about the build. I would love to answer them.
Until next time.
Hopefully sooner than this time. :)
Kelley
Linked up at the parties below: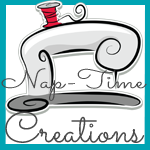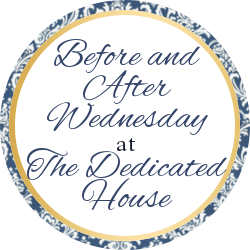 www.tipjunkie.com
www.homestoriesatoz.com
www.sugarbeecrafts.com
whatscookinglove.com
Chic on a Shoestring Decorating