(remember my multi-wrap beaded jeans bracelet?)
Low key and simple, and not particularly fashion-like photography since I had to take the picture myself.
This bracelet is mine.
I made it for me and my rather simple ascetic. Don't be fooled. I can dress myself up pretty well, but I like jeans and a t-shirt the best, or better yet, yoga pants and a t-shirt.
I started like I did this
Upcycled Jeans Bracelet
, but I included the leg seem. Cutting on the bias, I cut a 1 inch piece that would be long enough to wrap once around my wrist.
I placed the to pieces together with the right side out, cut to fit my wrist at the length that I desired
(loose)
, and sewed a 2/8 of an inch seam around the entire piece.
Now, the choice is to bead or not to bead. I chose not to bead this creation. I chose some multicolored, shiny, silky thread and tested the different stitches available on my sewing machine.
I don't know about you, but that is enough embellishment for me. Then, I frayed the edges by washing and drying it with my regular laundry.
The jeans seam adds to the subtle embellishment.
Finally, I add a bright green kam snap as my closure.
Und fertig.
(And finished.)
This guy even survived my youngest puking on it and me. :) Now, that is good jewelry.
Kelley
Featured here!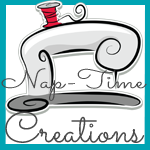 Linked up at the parties below: